Lease Finance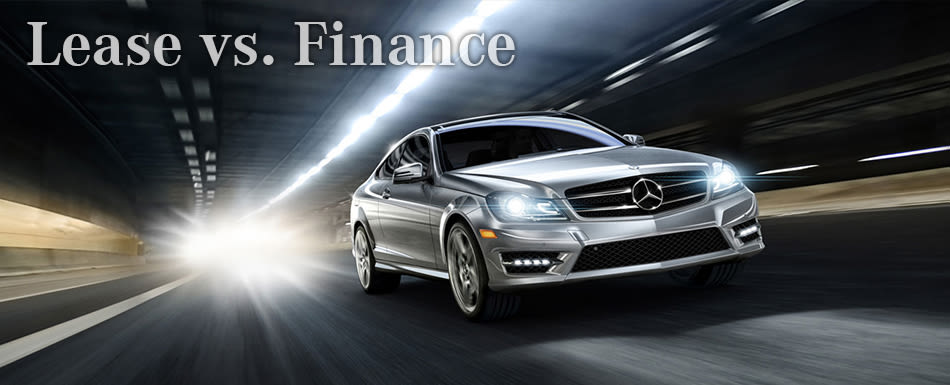 ---
Payments
Monthly payments are usually lower than financing and pay for the portion of the vehicle used during the lease agreement term, including expected depreciation, rent charge, taxes and fees.
Monthly payments are usually higher compared to leasing. Buyer is paying the entire purchase price, plus interest and finance charges, taxes and fees; however, payments provide equity toward ownership.
---
Locking Payments
Locked into making payments for the duration of the lease - no option of paying it off early.
You're not locked into a fixed ownership period.
---
Costs
Upfront costs due at lease signing may include first month's payment, down payment, taxes, registration, lease acquisition fee, and other fees and charges.
Upfront costs due at contract signing may include down payment, taxes, registration, and other fees and charges.
---
Insurance
Insurance premiums are usually higher for a leased vehicle.
---
Mileage Penalties
If vehicle is driven over specified number of miles, you are charged an extra fee per mile.
No mileage penalties
---
Tax Advantages
A lease may have tax advantages if the vehicle is used for business purposes.
---
Mileage/Excess Wear and Use
The lease agreement limits the annual mileage and wear and use on the vehicle. Lessee can negotiate a higher mileage for a fee. If the miles driven exceed the mileage limit specified in the lease, an additional per mile fee will be charged. Additionally, a lessee is responsible for excess wear and use charges. Additional mileage fees and excess wear and use charges are due at lease-end.
Buyer can drive an unlimited number of miles, but higher mileage can result in excess wear and affect resale or trade-in value.
---
Early Termination
Lessee may have to pay an early termination fee if elects to end the lease early.
Buyer can pay in full at any point during the contract term without penalty. Buyer must pay the pay-off amount to end the financing contract early.
---
Ownership
At lease end, lessee may either purchase the vehicle for the purchase price stated in the lease agreement, or pay any lease-end fees and charges and return the vehicle to any authorized Mercedes-Benz dealership.
Once all of the retail installment contract obligations have been satisfied, the customer owns the vehicle.
---
End Of Lease
At end of lease, you can either buy the vehicle outright, or turn it in and enter into another lease for a new Mercedes-Benz.
Vehicle can be sold at any time, under any terms.
Sales Hours
850-357-8990
| | |
| --- | --- |
| Monday | 9:00 am - 7:00 pm |
| Tuesday | 9:00 am - 7:00 pm |
| Wednesday | 9:00 am - 7:00 pm |
| Thursday | 9:00 am - 7:00 pm |
| Friday | 9:00 am - 7:00 pm |
| Saturday | 9:00 am - 6:00 pm |
| Sunday | Closed |
Service Hours
850-357-8985
| | |
| --- | --- |
| Monday | 7:00 am - 6:00 pm |
| Tuesday | 7:00 am - 6:00 pm |
| Wednesday | 7:00 am - 6:00 pm |
| Thursday | 7:00 am - 6:00 pm |
| Friday | 7:00 am - 6:00 pm |
| Saturday | 8:00 am - 3:00 pm |
| Sunday | Closed |
Parts Hours
850-357-8981
| | |
| --- | --- |
| Monday | 7:00 am - 6:00 pm |
| Tuesday | 7:00 am - 6:00 pm |
| Wednesday | 7:00 am - 6:00 pm |
| Thursday | 7:00 am - 6:00 pm |
| Friday | 7:00 am - 6:00 pm |
| Saturday | 8:00 am - 3:00 pm |
| Sunday | Closed |